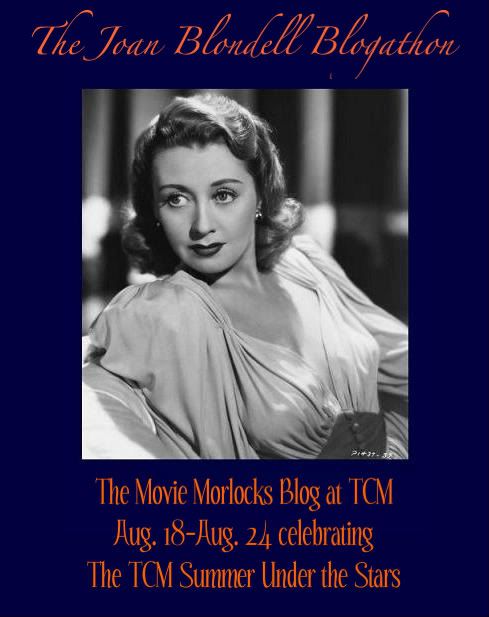 Consider this your engraved invitation to the
TCM Summer Under the Stars Blogathon
, which will honor the inimitable talent of
Joan Blondell
from Thursday, August 18 - Wednesday, August 24, 2011 at the Movie Morlocks (the official blog of TCM).
This year's SUtS blogathon is set for the week leading up to the lady's special day, when a 24-hour marathon of Joan Blondell's films will be aired on Turner Classic Movies.  Each Morlock will look at a different aspect of the actress, focusing on a movie(s), a medium, a character or key moments in her long career. You can see the posts related to this topic by the individual bloggers here, beginning on Aug. 18th: 
From wisecracking good time girl to sassy veteran star, Miss
Blondell
's considerable talent and likability carried her through six decades on screen. Consistently under-rated, her presence in films--including several rarely seen Pre-Code productions--will be spotlighted this August as TCM doffs its hat to the lady and her work as part of the network's Summer Under the Stars month-long event.
A few of the less well known but "don't-miss" flicks I'd recommend that day are below. (Sorry kids, but I can't report that reels of the legendary
Convention City
(1933) have been unearthed...but we live in hope):