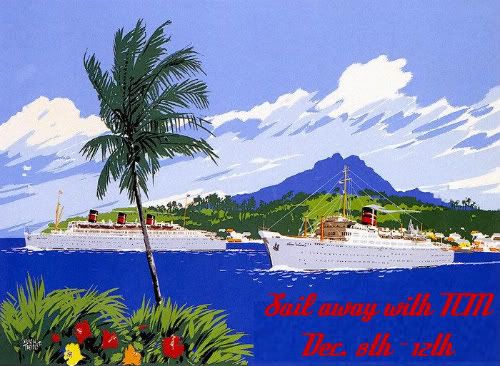 TCM has announced that the first
TCM Classic Cruise
will run from Dec. 8-12, 2011. It will be a four-day/four-night event aboard the Celebrity Millennium and will sail from Miami to Key West and Cozumel. The ship holds 2,000 passengers in 1,017 staterooms, 80% of which feature an ocean view. Pre-sale begins May 9 and runs through May 19. Cabins go on sale publicly May 20. Prices for interior cabins start at $795, which also includes meals, entertainment, and onboard activities.
The TCM Classic Cruise will include live appearances by Hollywood legends, as well as exclusive events with
Robert Osborne
and TCM weekend daytime host
Ben Mankiewicz
. In addition to the ocean liner's amenities, travelers will be treated to a wide variety of movie-themed events, from screenings and panel discussions to trivia contests and parties."After the enormous success of the TCM Classic Film Festival and our Road to Hollywood tour, the TCM Classic Cruise will once again demonstrate that TCM is more than just a network; it's a community," said
Dennis Adamovich
, senior vice president of brand and digital activation/general manager of festivals for TCM, TBS and TNT.
To see more about this event, the website
www.tcmclassiccruise.com
features more information and details on booking a reservation. Here's the itinerary as of today:
Thursday, Dec 8, 2011 - Depart Miami, FL (approx. @ 4:30pm)
Friday, Dec 9, 2011 - Key West, Florida (7:00am - 1:30pm)
Saturday, Dec 10, 2011 - Cozumel, Mexico (11:30am - 8:30pm)
Sunday, Dec 11, 2011 - Day at Sea
Monday, Dec 12, 2011 - Arrive Miami, FL (approx. @ 7:00am ET)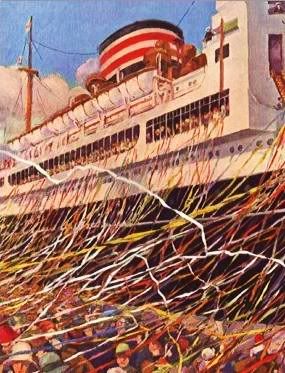 Even if most of us can only enjoy this trip vicariously, this blog will post updates as they become available. I hope that anyone going will post a comment here too. Bon Voyage, friends!