First
Kevin McCarthy
, and now this sad news. I thought that this actor was one of the best, capable of playing a lead or a walk-on: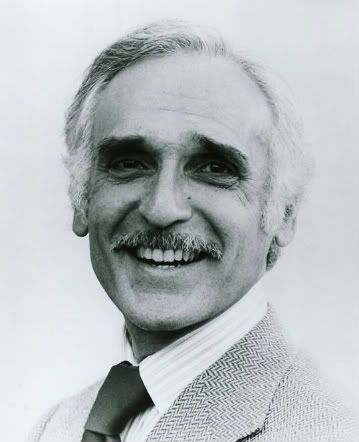 Harold Gould
has died at 86. I believe that
Gould
--who hails from Upstate New York--worked almost right up until his death on stage, screen and television. You may not know his name, but his face, dapper style, comedic and dramatic timing, are likely to ring a bell. Always willing to consider any role that matched his considerable gifts, he played Karl Marx onstage in a play in Paris, did a great turn as one of the more stylish grifters in
The Sting
, and also appeared as one of the male characters who drifted through
The Golden Girls
and made a very strong mark as the father of the leading lady in
Rhoda
, as well as on the earlier
The Mary Tyler Moore Show
.
Gould
was philosophical about the ups and downs of the acting life, even when interviewed in his late '70s. "I still go for things and get rejected, but even the challenge of getting ready is still [exciting]," he said. "Acting, it's something I enjoy, and the alternative is doing what, sitting and letting your mind go dead? "You've got to keep your mind occupied and active; otherwise fungus begins to grow and it obscures everything else," he continued. "Why stop?"
You can see a lovely obit for Mr. Gould
here
at The Los Angeles Times.