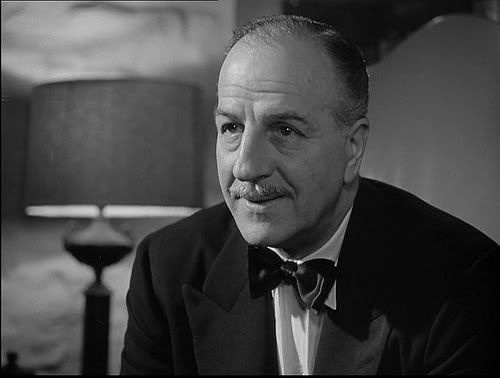 F. Scott Fitzgerald
wrote some beautiful prose, but he was far from flawless in his insights. One of his observations that has been happily proven wrong on more than one occasion is that "there are no second acts in American lives."
By 1950, tall, distinguished men with velvety voices, hawk-like profiles, a genial world-weariness, and decades of theatrical and cinematic experience were beginning to seem like an endangered species.
Louis Calhern
(1895-1956) might have stopped being a viable actor around the time that they ceased production of those limos with a crystal bud vase next to the passenger door and stopped making movies in which the virtue of ingénues was threatened by roués like
John Barrymore
.
About 7 years younger than
Barrymore
, he'd shared a self-destructive streak with The Great Profile, though mercifully
Louis
never had the publicity of the youngest member of those acting siblings. Calhern did his tippling and romantic pursuits on a quieter scale...
More at the TCM Movie Morlocks